In Dubai, customs clearing agents are experts that assist with facilitate the import and export of products through customs. They take care of the paperwork and documents needed for customs clearance and assist in making sure that shipments adhere to the law and regulations of the United Arab Emirates (UAE).
What is a clearing agent?
Each nation has its own set of regulations governing customs, but one requirement that applies to all nations is that the clearing agent, or customs broker, as they are known in a few, must be accredited with the local customs authorities, border agencies, ports, and other authorities relevant to the shipment of goods.
What do clearing agent in Dubai do for custom clearance?
A customs agent acts as a medium between a client and the country's customs office. In Dubai, customs brokers are certified by the Dubai Customs Department. Individuals, corporations, partnerships, and associations can make customs business transactions for their clients. Customs business involves document filing, identification, duties, and fee payment.
Difference between a freight forwarder and customs clearing agents
A freight forwarder is responsible for moving goods within a country or internationally.
But clearance agents handle only the clearance process for goods in the country. They are not international. They tend to work exclusively within their own country.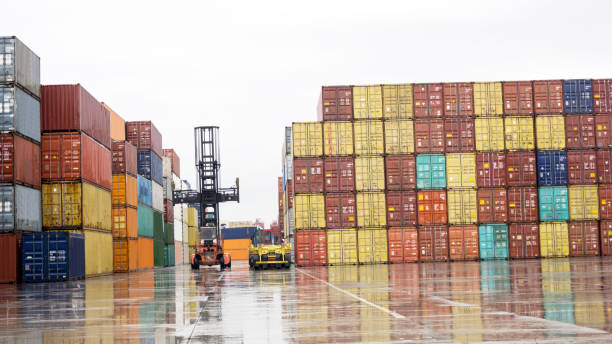 How can get a clearing agents in UAE?
If you are looking for customs clearing agents in the UAE, you can search online directories and online marketplaces that connect businesses with service providers. You can also ask other businesses for recommendations.
Choosing a clearing agent involves considering the clearing agent's experience, reputation, services, and price. You should also compare quotes from several clearing agents. The agent may also provide other services like cargo handling, warehousing, and transportation in addition to customs clearance.
Choosing the correct customs clearing agents
For the smooth clearing of a cargo shipment, it is necessary to have a broker tie up all loose ends between the importer, exporter, and the government. Below are some guidelines for choosing a Clearance agent:
As mentioned above,

experience

eases the flow of goods overseas since experienced professionals can provide the necessary and specific documentation.

By

 

dedicating

 

to

 customs 

compliance

 

and

 

complex

 

trades,

 

a

 

dedicated

 

customs

 

broker

 

facilitates

 

the process.

You can easily trust clearance agents whom we have received positive feedback

from prior clients

when they have done good work.
Select

customs brokers who are licensed

by the administration and are approved by the administration to avoid frauds. Additionally, customs brokers must have all technological resources, customs permit, and other documents required.

In

 

addition

 

to

 

this

, 

the

contract

must 

also 

contain all the information about pricing, 

methods

 of shipment, schedules, ports

, etc

.

 That is, it must be an agreeable contract for both parties.
How can you clear customs in Dubai?
The Dubai Customs department, which oversees both imports and exports, sets procedures and guidelines that must be followed in order to clear customs in Dubai. These requirements apply to both imports and exports and ensure compliance with all UAE regulations.
Import and Export custom clearance in Dubai, UAE
Whenever you want to import or export goods into a country, you must follow certain procedures as per state law, also known as Import and Export Custom Clearance in Dubai, UAE. For this entire process, you require the preparation, submission of necessary documents, and a permit. Therefore, you should hire a professional agency.
Customs clearance procedure in Dubai
The customs clearance procedure involves preparing and submitting documents to facilitate export procedures or imports into the country, describing the client, evaluating and paying customs duties and the cargo is delivered to the customer once it has been cleared with all documents by customs.
How much does a customs clearance agent Charge?
Customs clearance agents in the UAE charge according to the value of the goods being imported or exported and the services they offer. Generally, customs clearance agents charge a percentage of the goods' value, or a flat fee based on their services. The cost of the agent's services depends on the rate charged by the agent. You will also need to pay any applicable duties or taxes on the goods you import or export. Before selecting customs clearing agents, get quotes from multiple companies and compare their fees and services, and make sure you understand what the quoted price includes.