Companies in Dubai, UAE use freight forwarding services to arrange storage, transportation, and delivery of goods on behalf of shippers. They act as intermediaries between shippers and transportation services.
A freight forwarding company handles the logistics of moving goods, including customs clearance and any other documentation. Domestic and international shipments can be handled by freight forwarding services companies.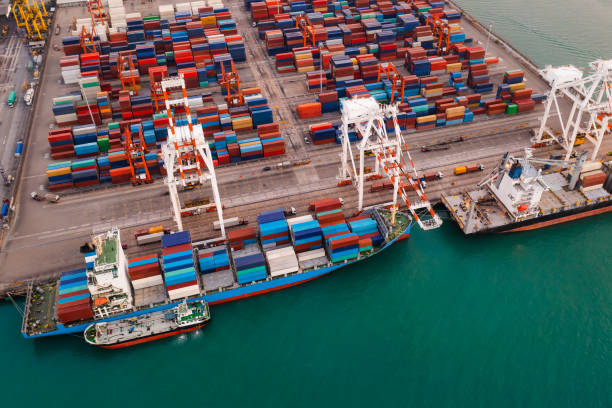 Freight Forwarding Services & Shipping Companies
Companies that coordinate the movement of goods from one location to another, whether by air, sea, or land, are known as freight forwarding and shipping companies. In this role, they work as middlemen between shippers and carriers, arranging the transportation of goods according to the shipper's specifications.
Shippers & Freight Forwarders
Freight forwarding and shipping companies may provide a wide range of services, including:
Arranging for the transport of goods by air, sea, or land.
Providing warehousing and distribution services.
Handling customs clearance and documentation.
Offering cargo insurance to protect against loss or damage to goods during transportation.
Providing track and trace services to enable shippers to track the movement of their goods.
Offering value-added services such as packing and crating, assembly and disassembly, labeling, and marking.
Shippers and freight forwarders may specialize in hazardous materials, perishable goods, oversized cargo, or temperature-controlled transportation, among other services.
5 Advantages of Using a Freight Forwarder
Shipping your goods with a freight forwarder has several advantages:
Expertise and experience

: They have a wealth of knowledge and experience in logistics and transportation, which can help ensure that your goods are delivered to their destination efficiently and on time.

Cost savings

: They can often negotiate better rates with carriers and use their network of contacts to find the most cost-effective transportation options. This can result in significant cost savings for your business.

Time savings

: They handle your goods' transportation allows you to focus on other aspects of your business, freeing up time and resources.

Hassle-free shipping

: They handle all the details of shipping, including customs clearance, documentation, and tracking, so you don't have to worry about it.

Flexibility

: They can offer a wide range of transportation options, including air, sea, and land, and they will working to meet your specific needs.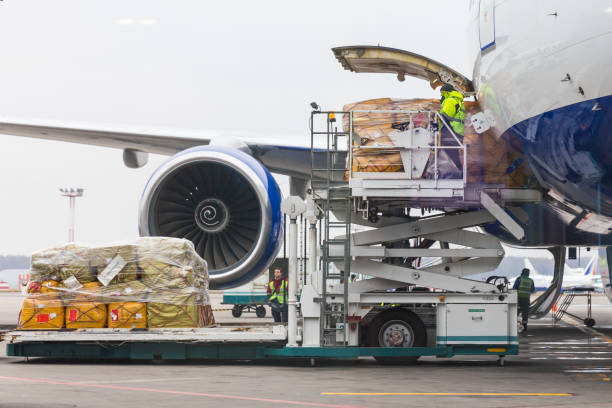 Air freight forwarding is the process of arranging for the transport of goods by air, from one location to another, through the use of an air carrier.
Air freight is generally more expensive than other freight such as sea freight or road freight, but it is faster and can be more reliable. It is often used for high-value or time-sensitive goods, or for goods that require temperature-controlled transportation.
Sea freight forwarding is the process of arranging for the transport of goods by sea, from one location to another, through the use of a shipping carrier. Sea freight is generally less expensive than air freight but takes longer to reach the destination. It is often used for large volumes of goods or for goods that are not time-sensitive.
Sea freight can be further divided into two types: Less than Container Load (LCL) and Full Container Load (FCL) depending on the volume of goods being shipped. LCL is used for smaller quantities of cargo and FCL is used for larger quantities of cargo.
Top Freight Forwarding & Logistics Company UAE
It is important to remember that choosing the right freight forwarding company depends on your particular needs, budget, and shipping requirements. Make sure to compare several companies first before choosing one.
Orient Freight Solutions is one of the most trusted logistics and freight forwarding companies in Dubai. Our services include customs clearance, warehousing, distribution, air and sea freight, and transportation.
OFS provides its clients with the highest quality of service possible through its team of experienced professionals. OFS's commitment to providing its clients with the highest quality of service is reflected in its impressive team of professionals.
In freight forwarding, goods are coordinated and shipped via third-party logistics providers. This can include arranging for transportation and customs clearance, or coordinating with various parties involved in business transactions.
A freight forwarder working as an intermediary, responsible for handling all aspects of the logistics of moving goods from one place to another, to ensure that the goods are delivered to the final destination safely, efficiently and cost-effectively.
Ground Freight Shipping.
Rail Freight Shipping.
Air Freight Shipping.
Sea Freight Shipping.